Google Chrome 21 is Out – Fixes Six High-Risk Vulnerabilities
Saturday, August 4, 2012 23:10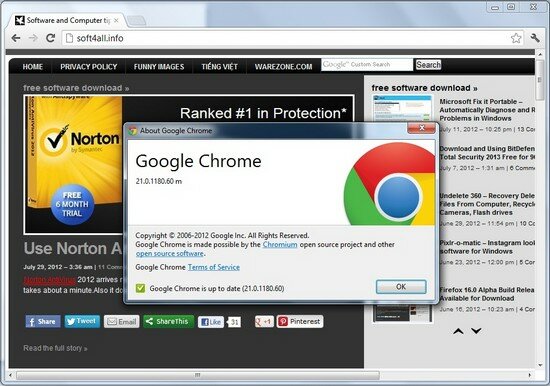 Google released version 21 of its popular Chrome browser, complete with several new features and a raft of security fixes.
On the security side, the new version fixes 15 vulnerabilities: one critical flaw, six high-severity flaws, five medium-severity flaws, and three low-severity flaws.
Chrome 21 also adds official support for Apple's new high-res Retina Macbook Pros. This release also introduces support for the Gamepad JavaScript API, which will allow developers to write web-based games that use videogame controllers.
You can follow any responses to this entry through the
RSS 2.0
feed.
8 Responses to "Google Chrome 21 is Out – Fixes Six High-Risk Vulnerabilities"

Leave a Comment