Google Chrome 21 Puts Flash into Sandbox to Keep You Safer
Monday, August 13, 2012 1:11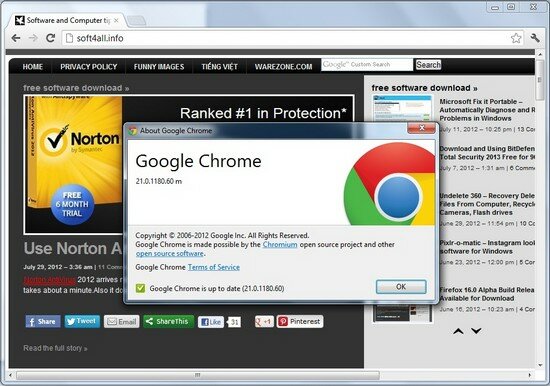 Google's latest version of the Chrome web browser offers an even more secure, tightly sandboxed version of the browser's Flash Player plugin, boosting its security and reducing crashes by as much as 20 percent.
Chrome 21 completed efforts to ditch the aged NPAPI (Netscape Plugin Application Programming Interface) Flash plug-in for one built to Google's own PPAPI (Pepper Plugin Application Programming Interface) standard. By porting Flash Player to PPAPI, Google's engineers were able to stuff the Adobe plug-in into a "sandbox" as robust as the one that protects Chrome itself.
You can follow any responses to this entry through the
RSS 2.0
feed.
6 Responses to "Google Chrome 21 Puts Flash into Sandbox to Keep You Safer"
Leave a Comment