JellyCam – Easy to Make Stop-motion Movie with this Tool
Thursday, August 25, 2011 1:18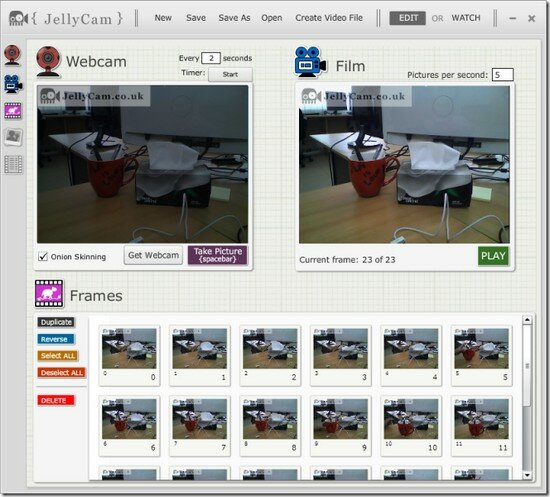 JellyCam is a small and straight forward application that allows you to make stop-motion films with a web-cam or a bunch of photos. You can quickly create stop-motion videos using your webcam or multiple photos in a sequence.
The application has a simple and comprehensive interface that will quickly guide you through all it features.
Requirements:
You can follow any responses to this entry through the
RSS 2.0
feed.
8 Responses to "JellyCam – Easy to Make Stop-motion Movie with this Tool"
Leave a Comment