Mac OS X Snow Leopard Theme for Windows 7
Tuesday, July 27, 2010 22:53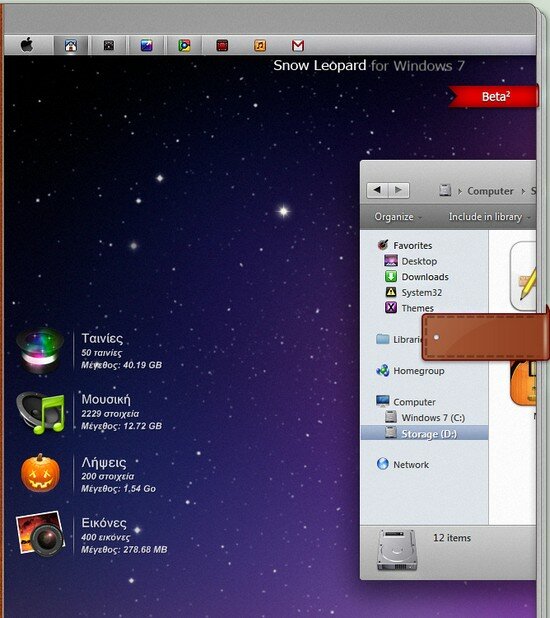 If you are a Windows 7 user but love Mac OS X Leopard look, here is something interesting for you.
Giannisgx89, a memeber of DA has created an excellent theme for Windows 7 which makes your Windows look like Mac OS X. It will transform the look of an ordinary Windows 7 system to resemble the look of Mac OS X.
You can follow any responses to this entry through the
RSS 2.0
feed.
8 Responses to "Mac OS X Snow Leopard Theme for Windows 7"

Leave a Comment