Pokki – Brings Smartphone-Style Apps To The Windows Toolbar
Wednesday, August 10, 2011 17:49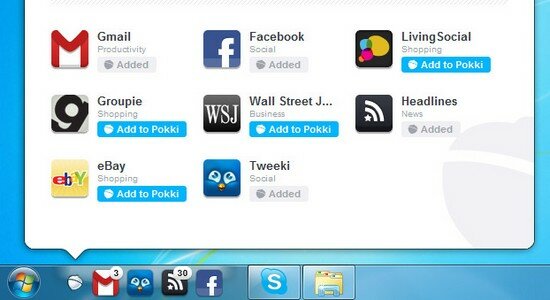 Pokki is the next generation desktop launcher for all your web apps. With Pokki you will be able to access Twitter, Facebook, Gmail, eBay and other popular web apps right from your desktop.
Just give it a try and you will surely wonder how did you managed all this time without it.
You can follow any responses to this entry through the
RSS 2.0
feed.
14 Responses to "Pokki – Brings Smartphone-Style Apps To The Windows Toolbar"
Leave a Comment