UltimateDefrag Freeware Edition – Defrag and Optimize your HDD
Tuesday, August 17, 2010 22:26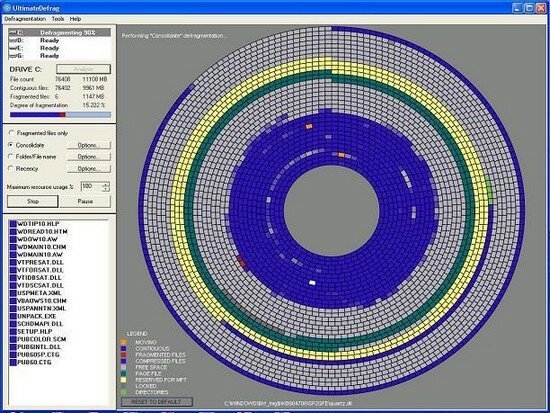 If you run large resource-consuming games, simulations and applications, UltimateDefrag gives you the capability to place the files associated with these applications in the position on your hard drive that will give you the best performance possible.
More than just a defragger, UltimateDefrag is also a hard drive file placement optimizer that enables you to defrag and place your files in the areas on your hard drive where you achieve maximum performance. 80% of the time you only use 20% of the files on your hard drive. UltimateDefrag places your rarely used files out of the way and onto the slower performing areas of your hard drive making your drive perform like a new, almost-empty drive.
You can follow any responses to this entry through the
RSS 2.0
feed.
3 Responses to "UltimateDefrag Freeware Edition – Defrag and Optimize your HDD"

Leave a Comment