Saturday, March 23, 2013 1:37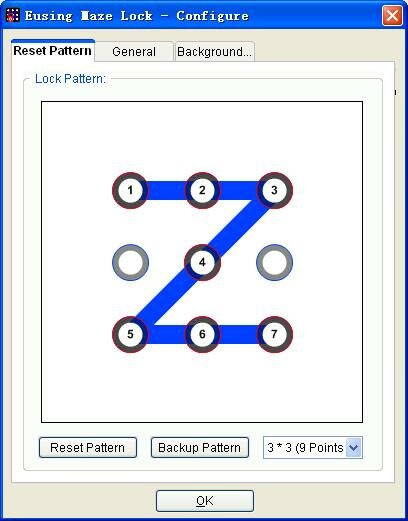 Eusing Maze Lock is a handy and reliable application designed to protect your computer via maze lockdown patterns.
When the pattern does not match the pre-defined one, Eusing Maze Lock performs a total lockdown of the workstation, while playing an alert sound. The patterns are completely customizable.
Here are some key features of "Eusing Maze Lock":
· Maze pattern algorithm
· Autolock when idle
· Customize lock screen
· Customize pattern
· Backup patterns
· Multiple monitor support