Home » Free Software Download
Download Able2Doc – PDF to Word Converter Full Version for Free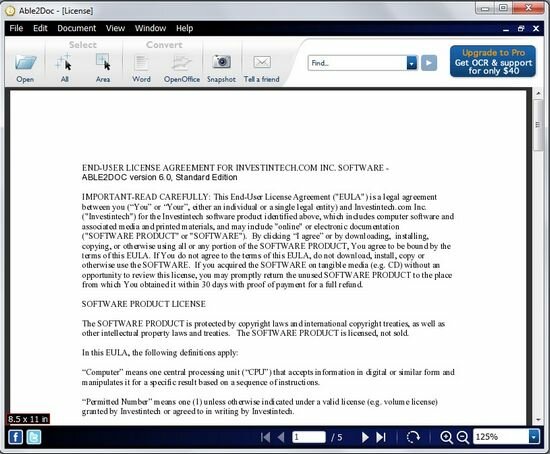 Download Full Version for Free (GiveAway from InvestinTech)


Able2Doc (A2D) will let users view and convert data from PDF format into formatted Word documents that can then be edited.
A2D converts graphics and preserves the PDF layout of text in Word document. Users can select data from a PDF document and choose to convert the selection into Word using a 'complex' or 'simple' Word conversion.
The 'complex' conversion retains the background graphics and the look and feel of the PDF document.  The 'simple' Word conversion converts only the text and the output is in a standard formatted Word document. A2D is a stand-alone Windows application with its own PDF viewer that does not require Adobe Acrobat.