Free Download World Cup Football – Complete Match Schedule 2010 South Africa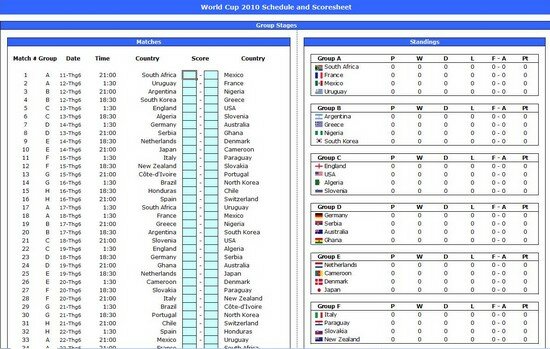 To make sure all you soccer fans know when your teams are going to be rocking the stadiums, here is the schedule for all the 2010 games.
The world cup football 2010 is held in South Africa from June 11th till July 11th. This is the complete schedule.
This schedule will be updated during the tournament.
Popularity: 1% [?]