Home » Free Software Download
The Best Free File Download Managers for Windows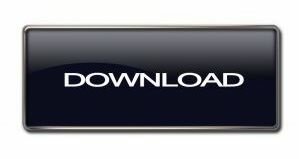 Download managers are Godsend. They allow us to accelerate, manage and time all of our downloads.
One of the major features of a download manager or accelerator is the file splitting process. This splits the file into different chunks – sections – which it then downloads simultaneously. This can allow some downloads to go up to five or ten times faster.
Over the years, numerous file download managers popped up, but I was especially surprised to see how many free ones were available. So, enter my best best download managers for windows.

FlashGet is one of the most popular download managers available. Both themselves and their huge userbase have named them "The Best Download Manager Program".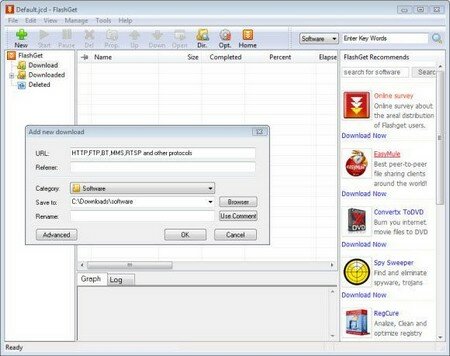 This download manager runs pretty low on system resources, hence the influence on your usual computing behaviour is limited to a bare minimum. All these downloaded files can be easily organised through various categories, so wave goodbye to your ever so messy desktop.
Anti-virus integration is also supported – this allows you to specify an anti-virus application and plan instant virus-scans on all your downloaded files.
However, FlashGet's biggest power lies in protocol support. HTTP, FTP, BitTorrent, MMS and RTSP are just a handful of the supported protocols.
FlashGet is available for Windows, download it here.

Free Download Manager
Free Download Manager (FDM) is a 100% free, open-source program released under the GNU General Public License. This means that the source code can be accessed by everyone and improved versions can be made by the community.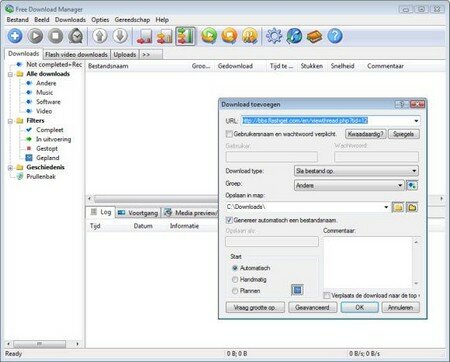 Besides supporting the HTTP, HTTPS, FTP and BitTorrent protocols, the Free Download manager can also grab flash video content from various websites such as YouTube, Daily Media and Google Video.
The feature that makes the Free Download Manager stand out is getting a 'community opinion' on files. This means that you'll see what other members of the community have to say about the file you're about to download. Through this function, Free Download Manager tries to warn you for any malicious downloads.
Several other functions include a built-in upload manager to easily share your files with your friends, colleagues and family, a remote control option and portable installation support.
Free Download Manager is available for 32bit Windows, download it here.

With 165 million users worldwide, Download Accelerator Plus is the market leader in download acceleration and management.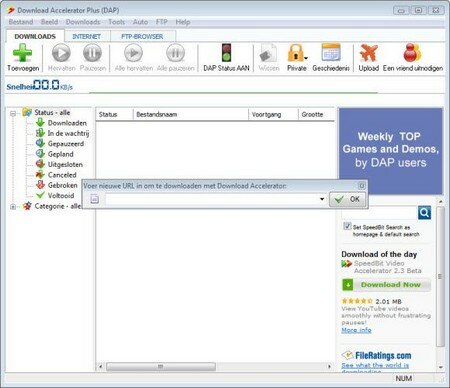 Several new features became available with the release of version 9.00. Download Accelerator Plus now features a YouTube downloader, similar to Free Download Manager. The Preview Function allows you to check the validity or quality of any unfinished video and audio files, and a free video converter allows you to put your downloaded videos in PSP and iPod format.
Download Accelerator Plus works with a Multi Antivirus security analysis to protect you from most malicious downloads.
The only problem with Download Accelerator Plus are their constant tries to promote the premium version.
Download Accelerator Plus is available for Windows, download it here.
Alternative Download Manager Freeware.
Of course the download manager arsenal isn't limited to the above three applications. Below are other free download managers that didn't manage to get featured but might be worth a look.
WackGet – a very minimalistic download manager
Which application do you use, and why? Do you know of any other options? Drop them in a comment below.
Original Post: MakeUseOf