Home » Free Software Download
Schedule and Scoresheet for UEFA Euro 2012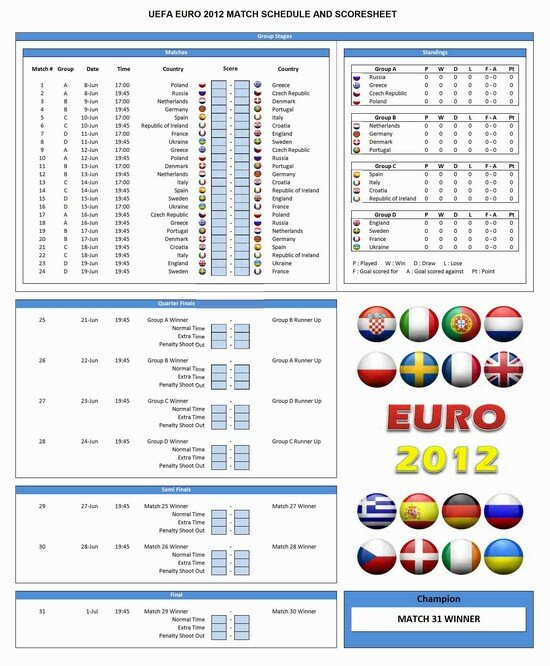 This is a UEFA EURO 2012 Match Schedule and Scoresheet created in Excel.
UEFA EURO 2012 Schedule and Scoresheet is a template that will enable you to keep track of the UEFA competition scores.
You can use this template to follow your favorite team all the way to the final. You can fill in the scores directly in the spreadsheet.
* Requirements: Microsoft Excel