Home » Free Software Download
13 free softwares you must have for a New Computer
Bought a new personal computer / laptop lately? After spending big bucks for the hardware, now it is the best time to add some of the coolest software without having to spend a dime. All you need is an Internet connection and some time to download all these free software that will surely keep your system secure and running with optimal performance.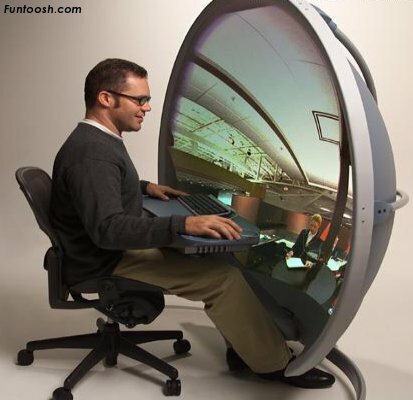 For best results, install these freebies before you install any other applications.
1- Keep viruses away with Avira Antivirus. [download ]
First things first. One of the best software to install for a newly bought PC is an antivirus. Avira provides one of the most reliable, popular and free antivirus protection out there.
2- Remove trial software with PC Decrapifier. [download]
Some of the most major computer brands out there are shipped to consumers with annoying, trial based software. If you want to remove them a.s.a.p, this one is essential.
3- Keep spywares at bay with Spyware Terminator. [download]
Virus protection? Check. Spyware protection with removal and real-time scanning capabilities? Let this terminator works its wonders.
4- Remove junk items from your hard disk with CCleaner. [download]
CCleaner removes unused files effectively and keeps your hard disk clean from junk items. As a bonus, it comes with system optimization and privacy protection capabilities.
5- Defragment your hard drive in real time with IOBIT Smart Defrag. [download]
Fed-up with the ineffective default Windows defragmenter? Use this tool to defrag your hard disk in real time without having to stop your work each time you want to optimize your hard drive.
6- Proactively protect your computer with Spyware Blaster. [download]
Double up your computer protection from spyware attacks with this tool. Keep this one constantly updated to keep your system spyware-free.
7- Tweak and optimize your Windows capabilities with Fresh UI. [download]
Looking for an easy way to tweak your system without having to dive into manual registry editing? The ultimate registry tool for dummies (and experts too!)
8- Minimize hacker threats with ZoneAlarm Firewall. [download]
Protect your DSL or cable connected computer from malicious Internet users with this popular, excellent personal free computer firewall.
9- Delete important files and folders securely with File Shredder. [download]
Always remember that files that you remove via the recycle bin can still be recovered, if the disk sections have not been overwritten. To delete (and shred!) sensitive files permanently, this tool is an obvious choice.
10- Encrypt your data with TrueCrypt. [download]
One of the safest ways to secure sensitive files on a hard disk is to encrypt it with a secure password and algorithm. Even a noob can do it with TrueCrypt. Ridiculously useful.
11- Backup important files online with Dropbox. [download]
The Dropbox client allows you to effortlessly save, access and sync 2GB of important files between your computer and a free online backup server. Never lose any essential documents again!
12- Recover accidentally deleted files with Recuva. [download]
Does what it says above. A nice tool to have during difficult times.
13- Easily hide folders with Free Hide Folder. [download]
Looking to hide that important files and folders easily with an easy to use interface? Look no further, Free Hide Folder is here!
Have other favorite freewares that you always install for a new computer? Share it here by leaving a comment below!
Original Post: TechMalaya