Home » Free Software Download
AppRemover – Uninstall Security Applications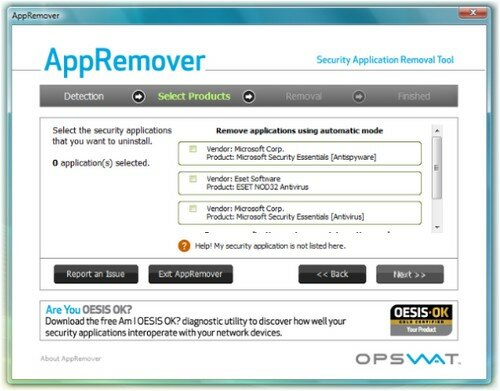 The AppRemover application will enable you to thoroughly uninstall security applications such as antivirus and antispyware from your computer. AppRemover is a free utility that can help users to completely remove applications and extraneous files left behind.
Use AppRemover:
- When replacing one security application with another
- When competing security applications tie up your computer
- When the application's built-in uninstall process fails
- When you have forgotten the application password
Uninstall the following application types:
- Antivirus
- Antispyware
NOTE: AppRemover is free for your personal, non-commercial, use.
Reasons why this program is marked as ad-supported:
· Displays ad banners or other types of advertising material during its runtime