Home » Free Software Download
Chelsea FC Theme for Windows 7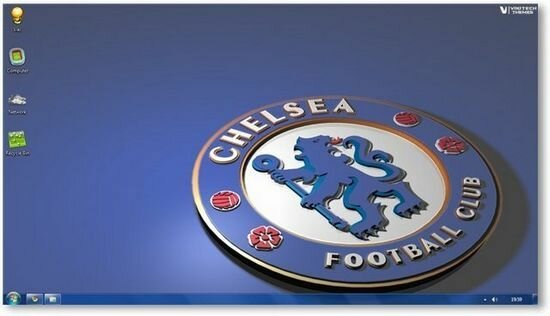 Chelsea FC was founded way back in 1905 at The Rising Sun pub opposite the main entrance to the ground on Fulham Road. Despite their name, the club is not based in Chelsea, but in neighboring Fulham. Chelsea's early years saw little success and Chelsea had their first major trophy success — the League championship — in 1954–55.
The past decade has been the most successful period in Chelsea's history, capped by winning Premier League titles in 2005, 2006 and 2010, and reaching their first UEFA Champions League final in 2008. The sensational rise of the club in the recent years has created a huge fan following of the club and this theme is dedicated to all you Chelsea FC fans.
The Chelsea FC Windows 7 Theme consists of 20 Hi-Res Wallpapers, custom icons and sounds to bring the football frenzy to the desktop of the Chelsea fan. As the Chelsea fans sing – 'Blue is the color….'.
Thanks VikiTech for the great theme.