Home » Free Software Download
Download Firefox 4.0 RC2 – The Update Version of RC1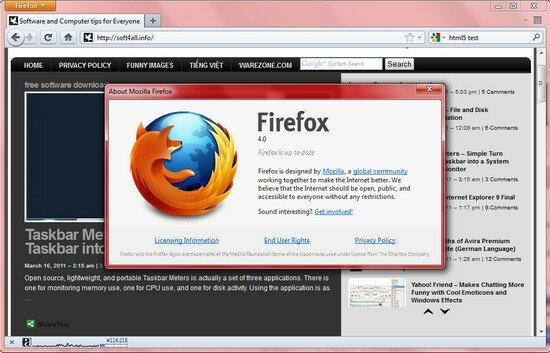 Mozilla released RC2 of Firefox 4.0 to fix some bad certificate issues and to add some extra languages. RC1 supports 79 languages and RC2 would support 83 languages.
This Firefox 4 RC is considered to be stable and safe to use for daily web browsing, though the features and content may change before the final product release.
If everything goes well and no show-stopper bug is found, Mozilla would be releasing final version of Firefox 4.0 on March 22nd.