Home » Free Software Download
Download Internet Explorer 10 Preview for Windows 7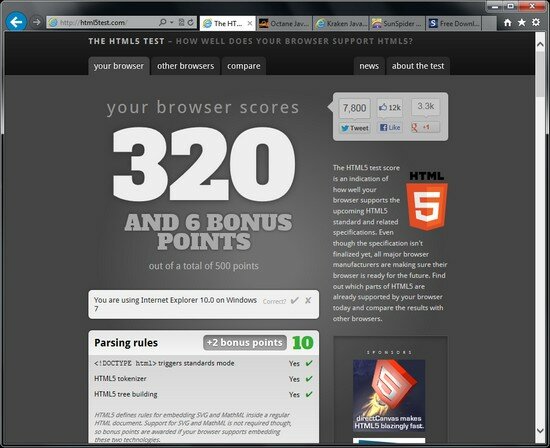 IE 10 Preview for Windows 7 32-bit


IE 10 Preview for Windows 7 64-bit


Internet Explorer 10 is an Internet browser designed to offer web developers, designers, and enthusiasts an advanced look at what is going to come in the next major release of Internet Explorer.
Internet Explorer harnesses the untapped power of your PC, delivering pages full of vivid graphics, smoother video, and interactive content.
Here are some key features of "Internet Explorer":
Speed Demos:
· Take full advantage of your PC with GPUpowered graphics and compiled JavaScript
HTML5 Demos:
· Deliver interoperability through webstandards including HTML5 and ES5
Graphics Demos:
· Create next-generation experiences withHTML5 and CSS3 graphical capabilities.
Browser Demos:
· Your sites shine through a site centricbrowsing experience and pinned sites