Home » Free Software Download
Download Yahoo! Messenger 11 Beta Offline Installer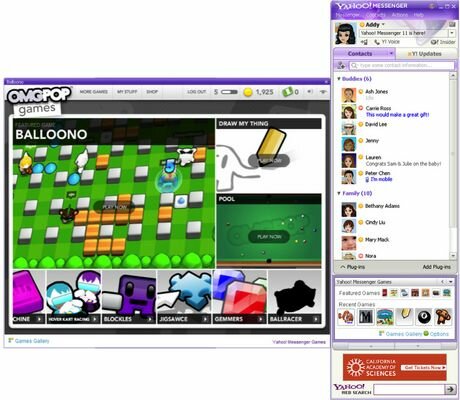 The new Yahoo! Messenger Beta offers more ways than ever before to connect (and have fun!) with friends and family. Not only can you instant message, text, and make voice and video calls, you can now play social games right within Yahoo! Messenger.
Yahoo! Messenger Beta brings together your social experiences from across the web and provides a single destination to see what your friends are doing or let them know what you are up to.
Keep up with friends wherever they are – View, comment on and like updates from Yahoo! Pulse, Flickr, Facebook, Twitter, and more, all from one place, right within Yahoo! Messenger.
Post one status to multiple social networks – Share your Messenger status simultaneously on Yahoo! Pulse, Facebook, and Twitter.
Chat with Facebook friends – In addition to your friends on Windows Live, you can now IM your Facebook friends right within Yahoo! Messenger.
Yahoo! Messenger keeps you connected whether on desktop, the Web, or mobile devices.
Enjoy rich experiences across devices – Now on Android! – Make free video calls, and share photos and videos between PC, iPhone, and now Android.
Converse virtually anywhere – Start your IM conversations on your PC and continue them from your iPhone, Android, or any Internet-enabled device.
Always be available – Stay signed in to multiple PCs simultaneously so you never miss a message.
Easy access to recent conversations – Retrieve recent IM conversations from any PC where you have signed in to Yahoo! Messenger.