Home » Free Software Download
InfraRecorder – A CD/DVD Burning Application that Offers A Wide Range of Powerful Features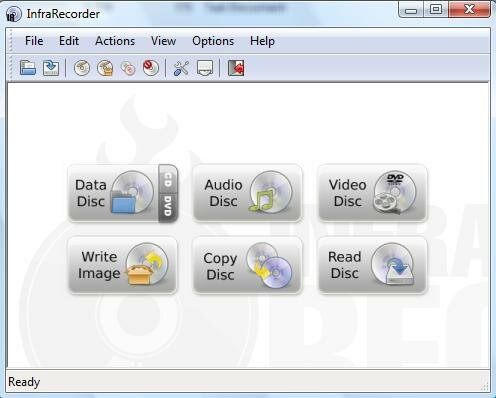 Standard Version

Portable Version

Infra Recorder is a freeware CD/DVD burning application developed for Microsoft Windows. The program offers a wide range of powerful features; all through an easy to use application interface and Windows Explorer integration.
Environment
■ Modern customizable Windows Explorer like interface.
■ Drag and drop files from the explorer view of the program and Windows Explorer to the project view.
■ Uses different poject view layouts for different type of projects to make the users work easier.
■ Features a separate express application designed to guide the user to the most essential tools as quick and easy as possible.
■ Fully translatable interfaces for the main application, express application and the shell extension.
Explorer Integration
■ Integrates with explorer and adds new shell context menu options.
■ Record saved projects and disc images.
■ Open and edit saved projects.
■ Highly customizable, can be displayed in a submenu and with or without menu icons.
■ The shell extension can be registered with any file extension that the user wants.
Here are some key features of "Portable InfraRecorder":
· Create custom data, music and mixed-mode projects and record them to physical compact discs or disc images.
· Create and record disc images.
· Create direct disc copies, on the fly or by using a temporary disc image.
· Erase (blank) rewritable discs using four different methods.
· Import session data from multi-session discs and append more sessions to that kind of discs.
· Fixate discs (write lead-out information to prevent further data from beeing added to the disc).
· Scan the SCSI/IDE bus for devices and collect detailed information about their capabilities.
· Display detailed disc information.
· Read and save audio and data tracks to files (wav. and .iso)
· Scan selected tracks for errors.
Requirements:
· Internet Explorer 5.0 or newer.
· 32 MB RAM.
· 7.2 MB of available hard disk space.