Home » Free Software Download
Windows Mobile 6 for your PC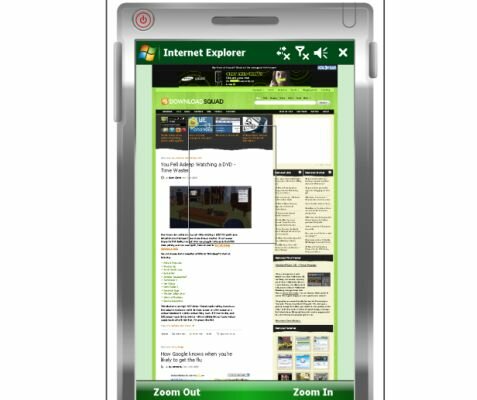 The Windows Mobile team has publicly released Internet Explorer Mobile 6. There's just one catch: You can't run it on your Windows Mobile phone yet. Instead, the download lets you run Windows Mobile 6.1.4 on your Windows system in an emulator. So if you want to get a feel for how the new browser, which is based on Internet Explorer 6, will work, you can take it for a spin. If all you're waiting for a mobile version so that you can actually view full web pages on your Windows Mobile phone or PDA, it looks like you'll have to wait a bit longer.
This is the second time in the last few weeks that we've seen a software developer preview a mobile browser by releasing a desktop-only demo. But while Mozilla released a relatively light weight desktop version of Fennec, Microsoft's Internet Explorer 6 demo includes a full Windows Mobile emulator, which makes the installer file weigh in at 200+ MB.
That said, Internet Explorer Mobile 6 is a huge improvement over past versions of Pocket Internet Explorer. Like Safari for the iPhone, you can view full web pages the way they would look in a desktop browser and then zoom in tight for a better reading experience. Web pages did take a fairly long time to load, but it's not clear if that's the browser's fault or the fact that it's connecting to the internet through an ActiveSync connection with my laptop.
Internet Explorer Mobile 6 also features Flash Lite 3.1 and the Javascript v5.7 engine from Internet Explorer 8, which means you can watch Flash content from sites like YouTube and render Javascript-heavy pages like Google Docs.
My only real complaint with Internet Explorer Mobile 6 is that there's still no support for tabbed browsing.
Some of the cool features available with Internet Explorer Mobile 6 are:
. Improved fidelity (support for full fidelity desktop rendering)
. Enhanced Script and AJAX support  (Jscript v5.7 from Internet Explorer 8 )
. Improved multimedia experience (Adobe Flash Lite 3.1 for Adobe Flash content)
. Deeper integration with search
. Enhanced cursor navigation model
. Touch and gesture support – pan support
. Multiple zoom levels
. Easy switching between mobile / desktop versions of sites by specifying UA strings.