Home » Free Software Download
Locate32 – Search Files Quickly in Windows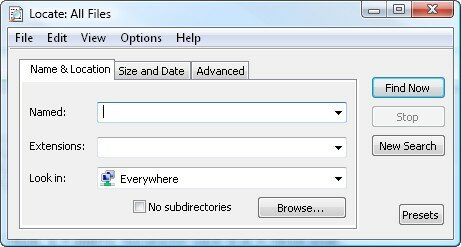 32-bit Version

64-bit Version

Locate32 is software which can be used to find files from your harddrives and other locations.
It works like updatedb and locate commands in Unix based systems. In other words, it uses databases to store information about directory structures and uses these databases in searches.
The use of these databases provides very fast searching speed. The software includes a dialog based application as well as console programs which can be used to both update and access databases.