Home » Free Software Download
My Cool Desktop – Instantly auto-arrange desktop icons in cool shapes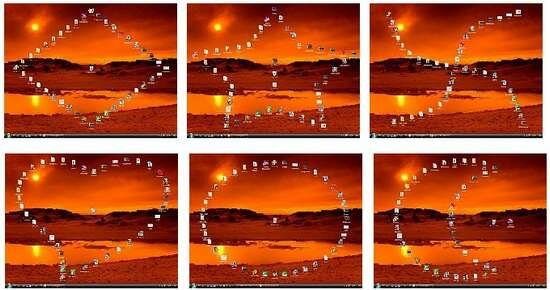 My Cool Desktop is a professional application designed to enhance your desktop by arranging your icons into various shapes.
In one click you can arrange desktop icons into circles, stars, hearts and other cool shapes which truly makes your desktop original and funny to work with
Amaze your friends and familly with the unique look of your desktop, everybody will love it.
Note: If you require additional shapes, you can purchase the premium the pack.
Here are some key features of "My Cool Desktop":
· 27 different shapes grouped in 5 categories
· Save and restore multiple desktop layouts, save and load with 1-click
Full control of your desktop layout :
· Set height and width of selected shape
· Set space between desktop icons
· Move your icons layout anywhere on the screen – includes auto-centering
· Increase/decrease the size of your shape
· Minimization to system tray
· Opening on system Start Up (starts with Windows)
Requirements:
· 48 MB of RAM
· 5 MB of free space on your hard disk
· 15 icons on desktop
The app requires you to register free via another website in which you have to complete a survey. You can use this free code to active My Cool Desktop: D3B2A5561BD22924066E