Home » Free Software Download
Opera Launches Chromium-Based 'Next' Browser for Windows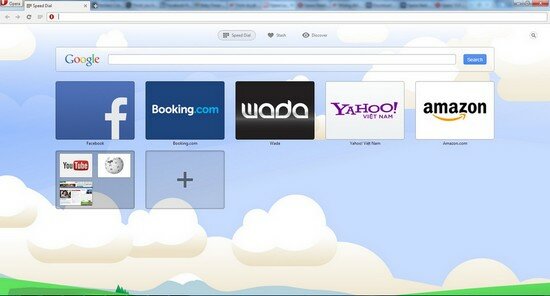 The all-new browser, dubbed Opera Next 15, was built from scratch with a refreshed design and a slew of new features for a better browsing experience. Opera Next releases, formally known as beta versions, are updated every few weeks, and let you check out the latest enhancements to the browser.
Under the hood, Opera swapped out its own Presto rendering engine for the Chromium engine from Google, which should help webpages load faster even in the toughest of network conditions.
New features
Combined address and search bar
Opera 15 combines the address and search bar, allowing for multiple predictive results that can be filtered by search engine. This bar includes options for adding current pages to Opera's Speed Dial or Stash, and expandable page information.
Enhanced Speed Dial
Opera 15 allows you to combine Speed Dial entries into groups, and introduces a search function that filters through entries.
Stash
Opera 15 introduces Stash – a feature that records the location, meta data, and a screenshot of a page. It places this information into a collapsable list entry on the browser's Start Page, that can be searched by keyword and/or scanned visually by screenshot.
Discover
A recommender service is included with Opera 15. Discover displays news and topical content that can be filtered by category or location/language.
Off-Road mode
Opera 15 adopts the server-side compression technology used by Opera Mobile.