Home » Free Software Download
PhotoJoy – An Amazing Tool to Customize Your Desktop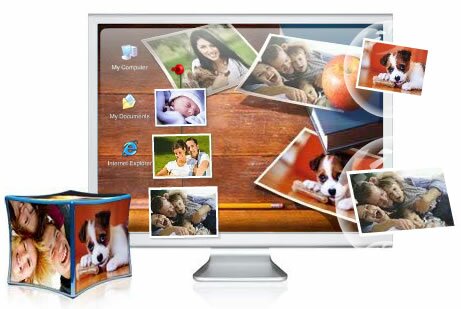 PhotoJoy offers you brand-new ways to display and enjoy your personal photos on your computer desktop. PhotoJoy displays your photos within PhotoToy Widgets, animated 3D Photo Screensavers, and Wallpaper Collages, all made up of 3D graphics, modern images and designs, and beautiful scenery.
PhotoJoy makes viewing all of your personal photos a real pleasure. We all have many digital photos stored on our computer that are easily forgotten with time. The best part about PhotoJoy is that it brings your photos back to life by displaying them on your desktop in unique ways, so you can enjoy them every day. You may also select professional photos from flickr.com and see them within the PhotoJoy features that are on your desktop. This capability will be available with additional photo-hosting sites in the future.
PhotoJoy does all the work for you – just sit back and relax, and see your favorite photos in a whole new light. Give PhotoJoy a try to see what it's really capable of!
Requirements:
· Windows XP Professional or Home Edition
· Pentium 4 2.0 ghz
· 512 MB ram
· graphic card – 64 MB of memo