Home » Free Software Download
Use Norton Antivirus 2012 free for 6 Months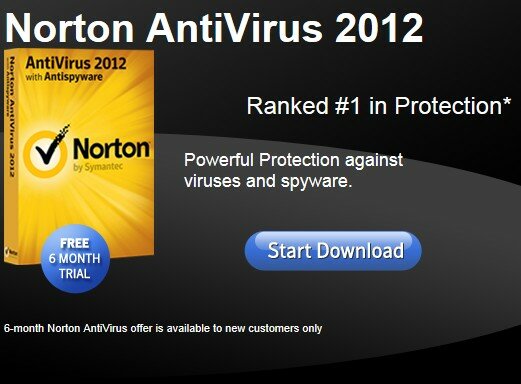 Norton AntiVirus 2012 arrives new look definitely, which is very easy to use and installing the software takes about a minute.Also it doesn't need a reboot once you've completed the setup. Compared to earlier versions, you'll notice Norton AntiVirus 2012 takes up a lot less disk space and it leaves your memory better off – Norton is now one of the best programs for memory use.
Here is a new promo or offer that allows all Facebook users to get free six-month license to full versions of Norton Antivirus 2012. Norton AntiVirus 2012 is a vast improvement compared to previous version, Symantec has made dramatic improvements to its antivirus offering over recent years after scores of complaints from its loyal customers.
Note: On the Norton page you must have noticed that the free offer is for new users only, so create a new norton account with another email id.