Home » Free Software Download
Wild Animals Theme for Windows 7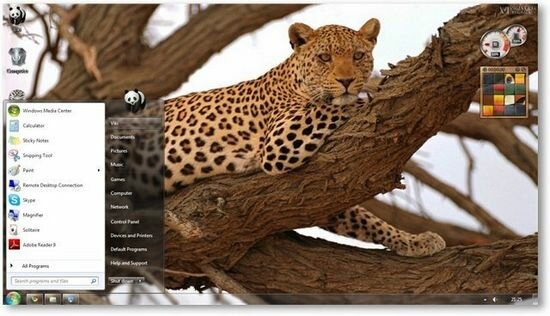 For those who love adventure and have a love for wild animals, going on a Safari, is a dream come true. Seeing the animals from Sub-Saharan Africa such as giraffes, lions, elephants, zebras, and antelope so up close, is a thrill that cannot be explained in words.
Though we would love to visit a Safari, not everyone would get that opportunity. Thus, we decided to bring the Safari right to the computer's desktop via this Windows 7 themes.
The Wild Animal Windows 7 Theme consists of 40 Hi-Res Wallpapers, custom sounds and icons of wild animals to give the wild feel to your desktop. Enjoy the ride through Safari.
Thanks VikiTech for the great theme.