Home » Free Software Download, How-To
6 Windows tools to remove damaged antivirus programs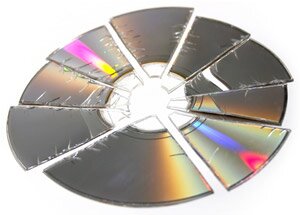 One frustrating problem I have to fight with on customer computers is damaged antivirus and internet security program installs. Much of the time there's no simple way to get rid of them once something has gone wrong, and they can cause all kinds of headaches.
Fortunately, some of the companies are good enough to provide uninstall tools to help us out.
McAfee: MCPR
While I was putting this post together, their web site starter throwing random errors at me. You should be able to download the remover from this page. If not, get it directly from McAffee or Softpedia.

Norton: Norton Removal Tool
Back when I first used SymNRT (the old name for this app), it did a pretty good job of cleaning things up. I'll warn you in advance: Norton Removal Tool will probably miss some files, folders, and registry keys. Still, it will at least get the program out of your way. It's availble through this Symantec article, or directly from the Symantec FTP or MajorGeeks. [download] and run a quick registry sweep to tidy up.
Kaspersky: KAVremover
If you know in advance to search for "kavremover," it's fairly easy to find on the Kaspersky web site. If not, it takes a little digging. This knowledge base article contains the download for the tool and step-by-step instructions.

Avast: ASWclear
I'm a fan of Avast, and recommend it all the time, but it still has trouble removing itself every now and then. Good guys that they are, they've got a nice, clear link to the uninstaller on their downloads -> programs page.
Avira: Registry Cleanup
While it won't help if the uninstaller won't run, Avira does at least provide a tool to get rid of leftovers in your registry. It's difficult to find on their site, so download it directly.
Bit Defender: Uninstaller
Thanks for the tip, Feeddle! The link above points directly to the removal tool, but you can get it from this page on BitDefender's knowledge base (if it's working, apparently).
If you're unable to find a tool made by the company that develops your antivirus solution, give Revo Uninstaller [download] a shot. Its Hunter Mode works well with broken installers – just make sure you exercise caution and follow its instructions. When it's all done, grab CCleaner
Original Post: Download Squad