Home » How-To
How to run Ubuntu 8.10 Intrepid Ibex from a flash drive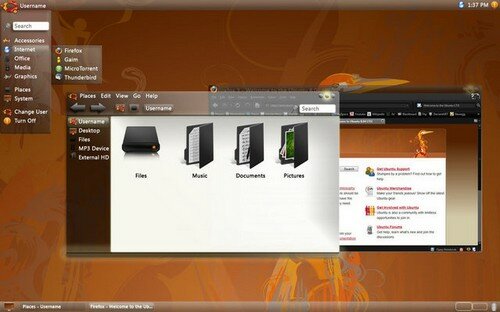 In ten days, Canonical will officially launch Ubuntu 8.10 Intrepid Ibex, the next version of the popular operating system. But you don't have to wait until October 30th to take it for a spin. The beta version of Ubuntu 8.10 is available today, and for all intents and purposes, it's pretty close to the version that will be available in a week and a half, and you can always install it now and update files and settings as necessary when the time comes.
But what if you're not ready to devote valuable hard drive space to a new operating system? Fortunately, you can download the Ubuntu 8.10 LiveCD today and try the operating system out without making any changes to your hard disk. But you also can't make any changes to the CD. In other words, you can't install any applications or alter any settings and expect them to be there next time you boot from a CD.
But you can install Ubuntu 8.10 (and a number of other Linux distributions) on a USB flash drive which will allow you to save any changes. Pen Drive Linux has a set of instructions, but in a nutshell what you need to do is download the Ubuntu LiveCD, burn it to a disc and reboot your computer from the CD. Then you follow a set of instructions to copy the files you need from the CD to your 1GB or larger flash drive, tweak a few settings, and voila! You can run Ubuntu from your USB stick.
This can come in handy if you want to try out the operating system without committing to it. But it can also be useful if you tend to wander back and forth between a number of computers, because you can carry your entire operating system with all of your preferred programs and settings in your pocket.