Home » How-To
How to take screenshots on an Android-based phone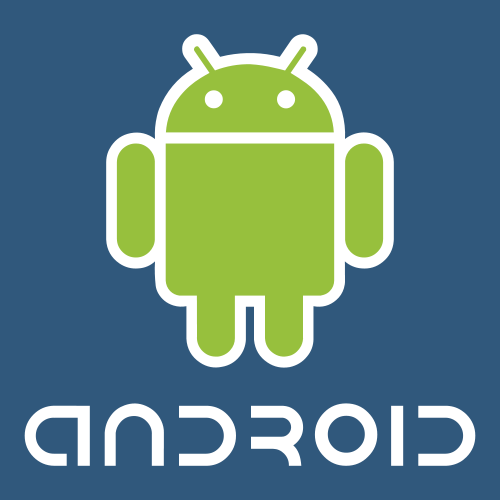 Even before playing with the new Android phone, the T-Mobile G1, I knew that I would need to be able to take screenshots of the phone itself. Using a digital camera to capture screens externally just wasn't going to cut it. Because the Android platform is open (and now, open source), I really didn't expect this to be a problem. If anything, I thought there would be a way to take screenshots directly from the device like you can with the iPhone and iPod Touch.
Alas, I discovered this is not the case. After scouring Google trying to find answers, I asked Engadget's Editor-in-Chief Josh Topolsky what they used for the screenshots in their review, and he was nice enough to fill me in on the details.
Warning: right now, taking screenshots from an Android device requires installing the SDK. That doesn't make it as simple as pressing a button, but it's not the end of the world. If you've got a few minutes, and a quick connection with which to download the SDK, we'll show you how to take delicious Android screenshots of your own.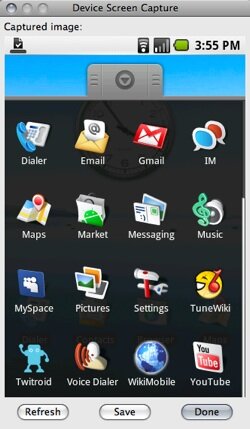 Step 1: Enable USB Debugging
On your Android phone (in this case, the G1), go to Settings, then Applications, and then Development. Check the checkbox for "USB debugging."
Step 2: Download the Android SDK
Download the SDK for your platform here. Google also has some great installation documentation if you get lost. You will need to make sure you have a current copy of the JDK. To use the SDK, you also need to download an IDE like Eclipse. After installing Eclipse, you can install the Eclipse plugin to connect Android and the IDE together, or just do a lot of stuff via the command line.
Go ahead and plugin your Android handset into a USB port on your computer, if it is not plugged in already.
Step 3: Run DDMS
After configuring Eclipse or whatever IDE you use to work with Android, you need to open up the DDMS application from within the "tools" folder in the Android SDK's main folder.
After DDMS launches, select your handset from the menu on the left (it should be the only device listed). You might see an error message, but the debug tool should be loaded. Then, click CTRL-S on your keyboard. This will bring up the "Device Screen Capture" interface. From here, a static image is captured from what is appearing on your handset. You can save the image (nicely defaulted as PNG) and then refresh to your heart's content to grab updated or different screenshots from your phone.
That's it!
There is a caveat: Because your device has to be plugged into USB to be accessed by the SDK, the SD card cannot be used for taking photographs, playing music or downloading music from the Amazon.com MP3 store. You can take pictures of some of those screens, but to actually download anything, take movies, or take a photo, you cannot have your device plugged into the computer and accessed by the SDK.
Again, this is hardly as simple the iPhone's screenshot interface, but it is still very doable.
Original Post: DownloadSquad.