Home » Free Software Download
ClipGrab – Tool for Downloading and Converting online Videos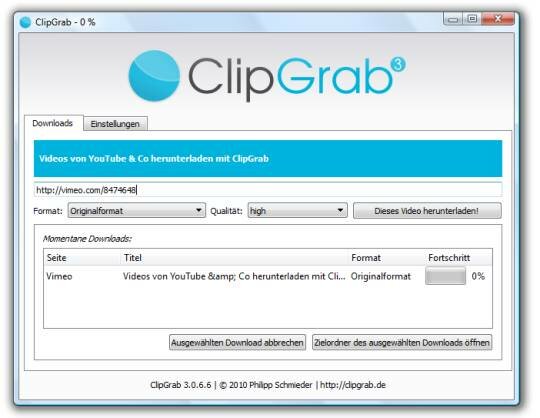 ClipGrab is an open source tool for downloading and converting online videos.
With ClipGrab, you can easily save your favourite videos. Furthermore, ClipGrab will also enable you to easily turn these videos into "usable" formats like WMV, MPEG or MP3.
This means, you will finally be able to watch (or listen to) your favourite clips wherever you are, whenever you want and on any device you like.
The sites officially supported by ClipGrab include:
YouTube
Clipfish
Collegehumor
Dailymotion
MyVideo
MySpass
Sevenload
Tudou
Vimeo