Home » Free Software Download
Firefox Theme for Windows 7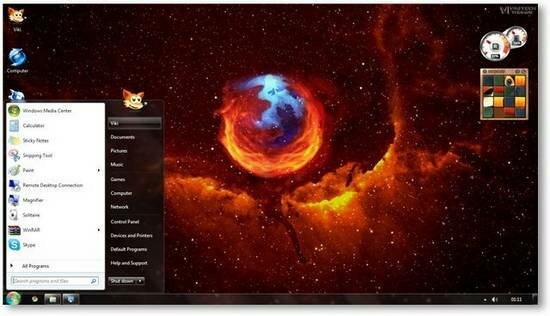 Is Firefox your favorite browser? Then you will definitely want to have a look at this theme that lets you share your love of Firefox in style.
The name Firefox itself inspires art and imagination. This has led to creation of a variety of artistic digital content about it. Some representations of Firefox are delicate, some fiery, some artistic and some are just minimal. All of these carry a subtle feel of brand Firefox. For those who love this browser, here is a collection of some of the finest Fire(fox) – works for your desktop.
The theme comes with 33 Hi-Res wallpapers, custom Firefox icons, and fun sounds to show support for your favorite browser right on your desktop.
Thanks VikiTech for a great theme.