Home » How-To
How to make your Firefox look like Chrome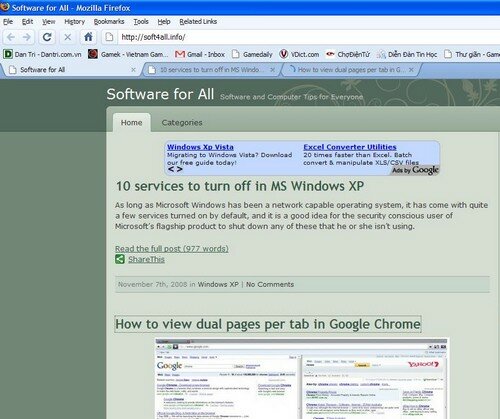 When Google's Chrome browser first came out, the first thing everyone commented on was its minimal blue look. Sure, it's got Webkit under the hood, and it was put out by one of the hugest players in the web game, but … it's blue! If you'd rather have a Gecko-based browser with tons of add-ons, you're probably sticking with Firefox. This doesn't mean you have to compromise: there's a Chrome skin for Firefox that keeps getting better with each update.
It's called Chromifox, and it's available as an experimental add-on. All "experimental" means is that you have to log into the Firefox add-ons site to download the theme, and you install it at your own risk. I've been testing it for about a week now, and I haven't hit any problems. The only thing Chrome can do, UI-wise, that Chromifox can't, is that cute little effect with the transparency and the tabs on top of the window. Unfortunately, your tabs are stuck in the default position in Firefox.
Chrome Package is another firefox extension, that is a hack of the Chromifox theme, to enable Google Chrome lookalike mode in Firefox. I am sure someone out there is busy designing another great theme to mimic Google Chrome.